The Town of Byhalia, Mississippi
Byhalia pronounced (bye-HAY-yah), but commonly referred to as "bye-HAIL-yah" by some residents, is a town in Marshall County, Mississippi. Byhalia is named for the Chickasaw word meaning "Great White Oaks." U.S. Highways 78 and 309, along with I-69, all intersect to make this a true crossroad. Antebellum homes and churches are part of the legacy of Byhalia and Marshall County. The population was 1,302 as of the 2010 census. According to the United States Census Bureau, the town has a total area of 2.9 square miles (7.5 km), all land. The town is served by the Marshall County School District, one of several districts being supported by the Mississippi Teacher Corps.
CHAMBER OF COMMERCE
The Byhalia Area Chamber of Commerce has been serving Marshall County and The Byhalia area for more than 30 years. The Chamber promotes economic and community development.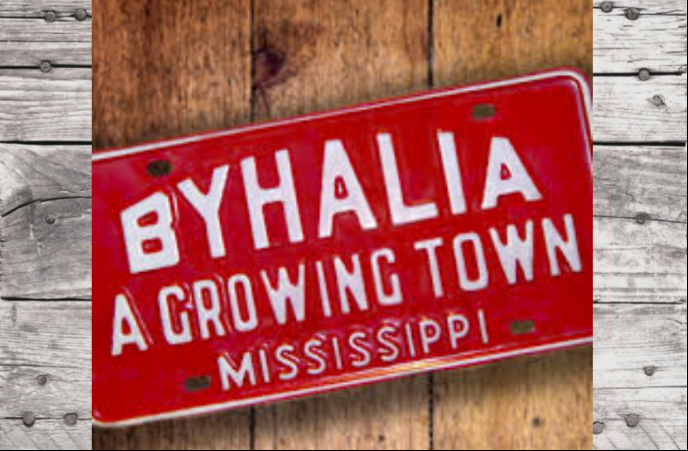 TOWN OF BYHALIA
Marshall County and Byhalia are positioned for progress. Come grow with us! As much as location defines the value of real estate, our distinctive location in the Mid-South has evolved into a place positioned to play a major factor for economic development throughout Mid-America.
Visit us on Facebook.
MAIN STREET
The mission of the Main Street - Byhalia is to provide guidance and counsel to the town of Byhalia through organization, promotion, design and economic vitality to make our town a better place to work, live and play.